• Let us protect your personnel and protect your property with around the clock video surveillance.
• We offer the most cutting edge technology to protect your business.
• View High Resolution video from any number of cameras anywhere that you can view your PC.
• We install indoor or outdoor cameras anywhere you need them with easy to use controls and advanced recording options.
• Integrate your CCTV system with your Card Access or Alarm System to conveniently view only those events that are a priority to you.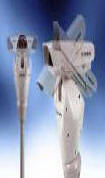 CCTV


© 2008 Copyright Surveillance Enterprise Inc. All right reserved.